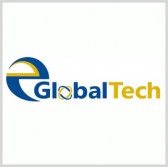 The Department of Homeland Security has awarded eGlobalTech a contract to provide infrastructure support services to the information technology services office under the DHS Office of the Chief Information Officer.
The company will provide systems planning, management, deployment and maintenance in support of the ITSO mission, eGT said Tuesday.
eGT is a woman-owned management consulting and IT services provider that has worked with different government agencies such as the General Services Administration and the departments of Labor, Energy and Defense.