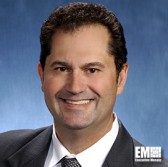 Harris Corp. and Securus Technologies have formed a partnership under which Securus will distribute, install and maintain a Harris technology product designed to control contraband cellular and wireless devices in U.S. prisons.
Securus will market Harris' Cell Defender platform in the U.S. state, county and local correctional markets under an exclusive distribution agreement, Securus said Wednesday.
"A cellphone may be the most dangerous form of contraband an inmate can possess, providing a means to coordinate criminal activity from behind bars," said Ed Zoiss, president of Harris' electronic systems business,
Zoiss added the partnership aims to help officials across the nation to prevent criminal activity and protect officers, officials and citizens from further harm.
Richard Smith, CEO of Securus Technologies, said the addition of the Cell Defender offering to Securus' managed access services portfolio supports the company's efforts to help address contraband cellphone issues in the U.S.