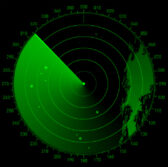 DSIT Solutions has secured a two-year, $7.1 million contract from an undisclosed naval organization to deliver hull mounted sonar systems.
DSIT said Tuesday that it will offer its Blackfish HMS system designed to support littoral and anti-submarine warfare operations.
DSIT CEO Benny Sela said the award supports the company's strategic decision to invest in hull mounted sonar systems and will now offer its Blackfish system to different types and sizes of vessels.
"This order for DSIT's Blackfish HMS systems was secured through a competitive process from a large and prestigious navy — a new customer of DSIT," said Dan Ben-Dov, DSIT vice president for sales and marketing.
Israel-based DIST Solutions provides underwater security, acoustic measurement and analysis, ASW systems, sonar simulation and embedded systems for its customers.