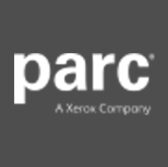 PARC has been awarded a $3 million contract to develop a thermal-insulating window coating technology for an Energy Department program that aims to reduce the amount of heat loss in single-pane windows during cold weather.
The Xerox company will assimilate a transparent aerogel polymer material to the window coating for thermal loss prevention as part of the Advanced Research Projects Agency-Energy's Single-Pane Highly Insulating Efficient Lucid Design program, PARC said Wednesday.
PARC tapped Blueshift to design a roll-to-roll manufacturing process for the production of aerogel the size of windowpanes and picked Pilkington North America to test the windowpane.
"Aerogels have been around for several decades, and their thermal insulation properties are outstanding, but their integration into windowpanes is problematic because of visual appearance and weak mechanical robustness," said Quentin Van Overmeere, PARC"™s principal investigator on the project.
Overmeere added that the polymer aerogel technology is designed to address the appearance and mechanical limitations in single windowpanes and allow for retrofits and insulation applications.
PARC is among the 14 recipients of the DOE"™s $31 million funding for window coating and windowpane development projects awarded on May 24.