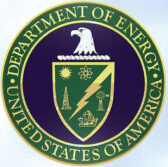 The Energy Department will award $10.5 million in federal funds to nine research entities in support of solid-state lighting core technology research, product development and manufacturing efforts.
DOE said Friday the projects have a total public-private investment of at least $13.5 million that includes cost-share contributions, seek to aid the development of light-emitting diode and organic light-emitting diode lighting products and work toward energy cost optimization for U.S. homes and businesses.
"By 2030, solid-state lighting could reduce national lighting electricity use by nearly half""which would equate to the total energy consumed by 24 million American homes today and could save American families and businesses $26 billion annually," said Energy Secretary Ernest Moniz.
He added SSL R&D activities have contributed to more than $2.8 billion in U.S. energy cost savings within the past 15 years.
DOE aims to foster the creation of new SSL features such as color tuning and intelligent adaptive lighting through the grants.
Awardees include:
Cree
Columbia University
GE Global Research
Iowa State University
Lumenari
Lumileds
North Carolina State University
Pennsylvania State University
University of Michigan
These nine institutions represent DoE's 11th batch of investments in SSL R&D and will make a cost-share contribution for a total of more than $13.5 million in public-private investment.