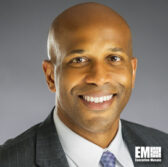 DigitalGlobe and exactEarth have formed a strategic alliance to combine their big data and predictive analytics offerings as part of an effort to help combat illegal fishing activities.
The partnership will combine DigitalGlobe's commercial satellite imagery with exactEarth's automatic identification system to help public sector customers perform maritime surveillance missions, exactEarth said Tuesday.
"Illegal fishing costs countries billions of dollars each year and impacts livelihoods of millions," said Tony Frazier, senior vice president and general manager of services for DigitalGlobe.
Frazier added that the alliance aims to bring the first commercial system to market intended to help customers address the problem of illegal, unreported and unregulated fishing.
"The alliance will enable our customers to receive AIS data covering a broader territory, which in turn will help them to enhance their overall maritime governance decisions and increase transparency for our changing planet," he said.