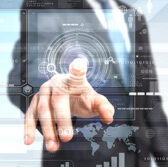 The Department of Homeland Security will hold an industry day Wednesday in Washington to discuss its planned department-wide contract vehicle for "agile" information technology support services.
The event will feature a networking session for contractors and non-traditional vendors who aim to do business with the federal government, DHS said in a notice posted on FedBizOpps.
DHS originally released a request for information in May to solicit industry feedback on agile methods and best practices for the design and development of IT platforms.
The department's upcoming acquisition vehicle will incorporate user-centered design, DevOps and automated testing concepts from the U.S. Digital Services Playbook, according to the notice.