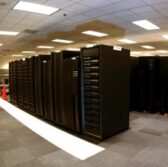 CyrusOne has acquired a 40-acre parcel of land Loudoun County, Northern Virginia, as part of the data center services company's expansion initiative.
The company said Tuesday the land it bought at the Kincora mixed-use development  site and upcoming facility construction activities will bring in approximately $1 billion in new investments to the county.
"Adding this new Northern Virginia location will not only benefit our growth trajectory, but is also vital to continuing to serve our Fortune 1000 customers along the East Coast," said Kevin Timmons, chief technology officer of CyrusOne.
CyrusOne runs a 129,000-square-foot Sterling, Virginia-based facility and is close to completing the establishment of its second data center at the site.
Through the purchase of the Kincora parcel, CyrusOne paid more than $8 million to the Virginia Transportation Infrastructure Bank in reimbursement for the funding of the Pacific Boulevard and Gloucester Parkway extension projects, the company noted.
The construction of additional bridges at the Gloucester Parkway and Pacific Boulevard is scheduled for completion in July and December, respectively.