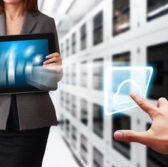 CorasCloud has teamed up with HumanTouch to deploy a project and portfolio management platform to 1,100 users across the Defense Information Systems Agency within a three-month period.
The CorasCloud-built CORASManage PPM platform is designed to help users manage performance, schedule and cost of programs and projects, CorasCloud said Wednesday.
The platform, also known as the Management Information and Decision Support system within DISA, also has tools designed for use in data integration, risk management and reporting operations.
According to CorasCloud, the agency"™s MIDS platform features the Spend Plan tool that works to support acquisition program baselines through management of projects"™ cost estimates.
CorasCloud added that CORASManage works to support more than 425 projects and 30 program portfolios at DISA.