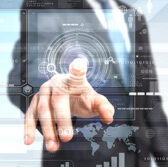 Charles River Analytics has partnered with Systems and Technology Research and Raytheon in an effort to help the Defense Advanced Research Projects Agency  produce decision support tools for military command-and-control operators to manage complex missions.
STR and Charles River will collaborate to design and build a distributed planning and assessment suite under DARPA's Resilient Synchronized Planning and Assessment for the Contested Environment program as part of STR's contract with the agency, Charles River said Wednesday.
Ryan Kilgore, Charles River vice president of human effectiveness division, said the company aims to provide human-machine interaction design services to STR as well as explore automated tools for air operations planning through the RSPACE initiative.
Charles River noted it is also part of a Raytheon-led team that secured a contract to help DARPA address distributed software infrastructure and system integration challenges under the program.
Brad Rosenberg, a principal scientist at Charles River, said the company will apply its data representation and reasoning experience and technology to the system integration effort.