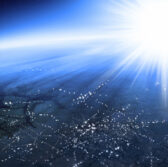 Green Generation Solutions has received a $2.4 million contract from the U.S. Customs and Border Protection to install new lighting fixtures at the San Luis Port of Entry on the U.S.-Mexico border in Yuma, Arizona as CBP seeks to reduce energy consumption.
CBP has set a goal to cut energy usage at the border by approximately 75 percent per year or nearly 2 million kilowatts per hour annually, GreenGen said Wednesday.
Washington-based GreenGen also aims to help lower energy demand on the Arizona Public Service power system by approximately 5oo kilowatts per month and negate the need to burn diesel fuel for the lights under a border crossing bridge.
The company will install at least 530 solid state Cooper Lumark Galleon LED fixtures on roughly 250 poles along the 10-mile section of the border.