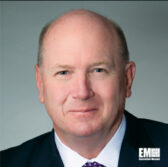 CACI International has secured a multi-million task order contract under the U.S. Army's Rapid Response 3rd Generation contract vehicle for continued counter narco-terrorism support for Central Command forces in Afghanistan and other combatant commands.
CACI said Monday it will seek to help protect U.S. soldiers, as well as establish and support CNT networks and infrastructure in areas including program management, advisement, training and logistics support.
"CACI's strategic growth plan centers on delivering high-end solutions and services to support vital, and enduring, U.S. government missions," said Ken Asbury, CACI president and CEO.
The company added it will offer Centcom a subject-matter expert team that includes former top-ranking military officers and officials from civilian agencies involved in CNT work to support the U.S. military's push to develop measurable methods and goals for the program.