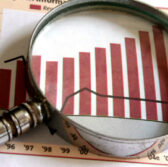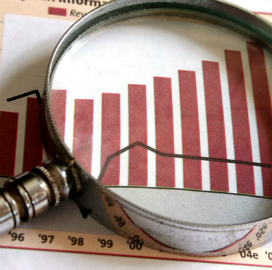 Total federal contract spending declined for the sixth consecutive year in the government's 2016 fiscal year but the team of analysts at Bloomberg Government predict that negative trend to reverse in the current FY 2016.
In its BGOV 200 study released Tuesday, Bloomberg Government said federal unclassified contract spend for fiscal year 2015 fell nearly 1.5 percent to a $440.8 billion figure the team said in the report summary may be the bottom of the downward trend.
An October 2015 study from BGOV forecasts $1.01 trillion in discretionary spending for FY 2016, followed by $1.04 trillion in FY 2017 and continued minimum growth of 2 percent per year as set forth by the 2011 Budget Control Act.
"We have seen large increases in the budget. We have a 2016 budget and looking at the top line for 2017 we see continued growth," Duncan Amos, a quantitative analyst at BGOV, told a media roundtable Monday.
BGOV's study lists the 200 largest federal contractors in terms of prime, unclassified contracts and analyzes procurements at 24 agencies and departments in 20 different categories.
After a lull period in FY 2014, mergers and acquisitions accelerated in FY 2015 as BGOV analysts identified 67 deals in the federal space worth a combined $37 billion that reshaped the list from the FY 2014 edition.
Low interest rates and high valuations helped give contractors a favorable environment large M&A deals and the BGOV team forecasts consolidation in the market to continue, Amos said.
"It's not just in the aerospace, defense and government services market, we're seeing M&A across the board," Amos said.
"We haven't seen any signs of it slowing down as the market continues reshaping itself."
Notable movers in the FY 2015 ranking due to M&A included Harris Corp., which moved up to 14th from 29th on its May 2015 acquisition of fellow defense electronics maker Exelis that ranked 30th in the FY 2014 list.
Orbital ATK took the 24th position for FY 2015 after the February 2015 merger between its predecessor companies ATK and Orbital Sciences, which were listed respectively at 35th and 69th in the prior year.
Engility Corp. moved up 10 spots to the 50th ranking after the company purchased neighboring Chantilly, Virginia-based TASC in February 2015.
The FY 2015 BGOV 200 does not reflect Lockheed Martin's pending spin out of its information systems and global solutions unit to Leidos nor its closed purchase of Sikorsky from United Technologies Corp.
Lockheed ranked number one on the list with Leidos at 19th and UTC in 7th.
Other deals not shown in the new list include Science Applications International Corp.'s purchase of Scitor,  the division of the former Hewlett-Packard into HP Enterprise and HP Inc., the creation of CSRA out of Computer Sciences Corp.'s U.S. public sector business with SRA International.
SAIC came in at 15th, HP ranked 21st, CSC was listed 22nd and SRA took the 51st spot.
Newcomers to the BGOV 2015 list from the prior year edition included heavy vehicle manufacturers AM General and Navistar International at 57th and 94th, technology services contractor CenturyLink at 133rd and Microsoft in 171st.