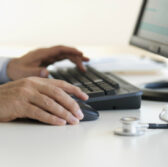 Battelle has updated its analytics software that works to help hospital networks track and analyze clinical quality metrics from the Agency for Healthcare Research and Quality and the Center for Medicare & Medicaid Services.
Version 2.2. of the WayFinder QI Dashboard is designed for administrators to assess within-hospital readmissions and monitor their facilities' performance on the Center for Disease Control's National Healthcare Safety Network, Battelle said Wednesday.
Warren Strauss, director of advanced analytics and health research at Battelle, said the nonprofit aims to help hospitals use data to manage care and lower readmission rates through the analytics tool.
The WayFinder 2.2 platform includes the Hospital Engagement Network benchmark, updated AHRQ composite measures to SAS QI V5.0 software and additional training videos to the dashboard's Learn More page.
Battelle also designed the tool to help providers compare their performance with that of multiple hospital peer groups.
The Ohio Hospital Association deployed the WayFinder QI Dashboard to its member facilities as part of the CMS Hospital Engagement Network program, Battelle noted.