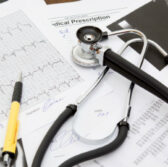 Medical device manufacturer Terumo BCT has received $17.4 million in initial funds from the Biomedical Advanced Research and Development Authority to conduct a clinical trial on a technology intended to help facilitate platelet treatments in patients.
Terumo BCT said Tuesday its Pathogen Reduction Technology system designed to study the clinical effectiveness of standard platelets in plasma compared to Mirasol-treated platelets in plasma for patients with low platelet counts.
Lakewood, Colorado-based Terumo BCT could receive up to $169 million in funds over 10 years if the Department of Health and Human Services' BARDA agency exercises all options for the Mirasol Platelets in Plasma Clinical Trial.
The study will examine 556 patients that have hematologic malignancies with hypoproliferative thrombocytopenia, a platelet count of at most 10,00o per microliter of blood and at least two platelet transfusions.
"The funding for this program shows how important blood safety and availability are for agencies like BARDA that are charged with providing support to technologies that have major health care impact and importance for the United States constituency," said Ray Goodrich, Terumo BCT pathogen reduction technologies vice president and chief scientific officer.
MIPLATE will involve 15 hospitals and corresponding blood centers with a scheduled timeframe of three-and-a-half years.