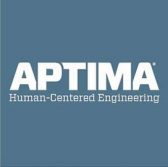 Woburn, Massachusetts-based human centered technology engineering company Aptima has received a $12.4 million contract from the U.S. Air Force to develop a virtual training environment for the military branch's Distributed Common Ground System operations.
Aptima said Wednesday the DCGS virtual training system will be built to help the Air Force produce actionable intelligence from a global network of systems and sensors.
"By simulating the mission demands operators encounter, measuring their progress and performance, and tailoring their instruction, the system will remove the typical limitations of one-size-fits-all training," noted Mike Garrity, Aptima executive vice president of government programs.
The company plans to incorporate its A-Measure trainee performance assessment software and Advanced Learning Management platform into the weapons system trainer for the DCGS infrastructure.
Aptima will collaborate with Leidos to perform contract work at Langley Air Force Base in Virginia and the Air Force Research Laboratory in Ohio through the second quarter of 2018.
DCGS is designed to collect and analyze intelligence, surveillance and reconnaissance data for use in USAF missions.