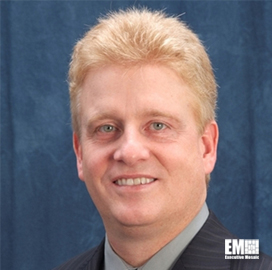 ANDRAS SZAKAL
VICE PRESIDENT AND CHIEF TECHNOLOGY OFFICER
IBM U.S. FEDERAL
Andras Szakal is vice president and chief technology officer IBM U.S. Federal.
He is responsible for IBM's industry solution technology strategy in support of the U.S. Federal customer. Mr. Szakal was appointed IBM Distinguished Engineer and Director of IBM's Federal Software Architecture team in 2005.  In 2011, he was appointed Vice President and CTO IBM U.S. Federal. Before joining IBM in 1998, he was a Distinguished Member of the Technical Staff within Bell Atlantic's (Verizon) Federal Division and Broadband Systems.  Mr. Szakal is an Open Group Distinguished Certified IT Architect, IBM Certified SOA Solution Designer and a Certified Secure Software Lifecycle Professional (CSSLP).
ExecutiveBiz: What technological advancement do you feel will most significantly impact your business in 2016?
Andras Szakal: The trends that will be most disruptive and transformative over the next few years will coalesce around the convergence between cloud and cognitive computing. The maturation of the commercial cloud market coupled with the convergence of international cloud security standards will allow agencies greater adoption of the commercial cloud ecosystem. We will see continued adoption of the cloud with more complex systems architectures developed using hybrid-cloud technologies. This will coincide with the rise of Platform 3.0 where cloud based big data, internet of things and cognitive analytics capabilities will mature to form a rich economy of APIs that will be used to create new business capabilities facilitated with new state-of-the-art DevOps and Platform as a Service (PaaS) tools and services. The growth of cognitive computing will continue to expand becoming ubiquitous and indispensable tools that will assist regulators and procurement officers to make better informed decisions and reduce complexity. For example, recently launched cognitive applications like Watson for Cyber Security will help customers react and respond to complex cyber-attacks and insider threats. I am quite proud of Watson for Cyber Security as members of my team were key development contributors.
To view the full list of Executive Mosaic's Top CTO Executives, please click here.