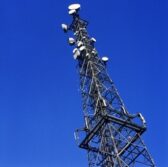 An Airbus Defense and Space company has added a NICE-made incident information management platform to that company's emergency communications processing technology portfolio in an effort to equip public safety answering points with integrated tools.
Airbus DS Communications will offer NICE's NG9-1-1-ready products such as audio recording, text-to-911 logging, screen capture and Inform digital evidence management tools as part of the VESTA suite, NICE said Monday.
Bob Freinberg, CEO of Airbus DS Communications, said the integration of NICE Inform into VESTA seeks to offer an end-to-end call handling system intended to help PSAPs manage "greater volume and a variety of information sources throughout the call handling process."
The VESTA 9-1-1 system provides call handling, text-to-911, mapping and data management and analytics applications to customers.
NICE and Airbus DS Communications have also deployed their combined offering at seven Brazos Valley Council of Governments locations in Texas and the integrated system is set for live demonstrations at NENA 2016 in Indianapolis, Indiana.