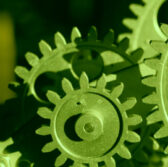 A1 Signal Research has been awarded a 10-month, $29.9 million contract to help test  aviation, missile and sensor systems at the U.S. Army's Redstone Test Center.
ASRI will perform the testing and evaluation support for the Army's environmental and component test directorate at Redstone Arsenal in Alabama through April 3, 2017, the Defense Department said Wednesday.
The 14,000-acre Redstone Test Center uses a combination of modeling and simulation techniques to assess the safety and performance of military hardware and embedded software during operations.
The Army allocated the contract's full amount from its fiscal year 2016 research, development, testing and evaluation funds at the time of award.
Huntsville, Alabama-based ASRI serves the aerospace, defense and high-technology commercial industries.