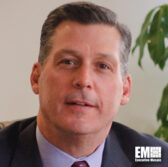 Vencore has unveiled an internal research and development project that utilizes the company's Activity-Based Intelligence processing and analysis technique.
The information, engineering and analytics provider said Tuesday it aims to use the ABI methodology to process and analyze large-scale open-source data as well as accelerate the extraction of actionable intelligence.
ABI works to support the Intelligence Community's efforts to streamline the analysis of large volumes of intelligence data, the company added.
Vencore President and CEO Mac Curtis said the company looks to build on the ABI technique to support government decision-making.
The company has partnered with Recorded Future, Praescient Analytics, East View Geospatial and Continental Mapping to monitor activities in Syria through open-source data as part of the R&D project.