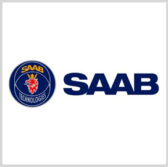 The U.S. Coast Guard's Great Lakes pilotage division and Canada's Great Lakes Pilotage Authority have awarded Saab separate contracts for its KleinPilot pilot management system.
KleinPilot will replace the current Saab-developed pilot management system and support the two organizations plus three Great Lakes pilotage associations in the U.S., Saab said Thursday.
The company added that the new system will work to help the organizations coordinate and manage the dispatch of marine pilots around the Great Lakes, as well as automatically apply billing based on applicable tariffs.
The company said it will manage and host the system on a secured site to support data security and confidentiality.
Saab also noted that KleinPilot is patterned after the N-Tier management information system platform and features a Web-based user interface with portals for agents to check assignment status and send pilotage requests and for pilots to store job information, submit time cards and accept assignments.
The new system will go live in March 2017 in time for the start of the Great Lakes navigation season.