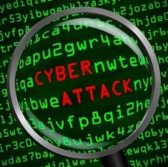 A Symantec analysis has found that malware used by hackers to steal money from Bangladesh's central bank via the Society for Worldwide Interbank Financial Telecommunication system is similar to malware that affected a Philippine bank in October, Reuters reported Friday.
Dustin Volz writes the security company also linked the Bangladesh Bank heist to an attempted SWIFT wire fraud on a Vietnam-based commercial bank and a 2014 attack at U.S.-based Sony Entertainment.
Financial institutions worldwide use the platform to send and receive payment instructions.
The report said government agencies around the world are investigating the SWIFT network' security system after cyber criminals fraudulently transferred about $81 million out of Bangladesh Bank to New York's Federal Reserve Bank using the messaging network.
The report said SWIFT called on financial services companies to implement measures to strengthen the cybersecurity of their systems.