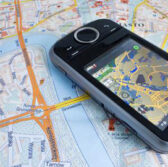 A PAR Technology subsidiary has been chosen to supply geospatial situational awareness and collaboration tools to firefighters who will participate in a two-day wildfire emergency management exercise to be held in Boulder, Colorado.
The company said Tuesday Full Scale Boulder Wildland Urban Interface Exercise  participants on Friday and Saturday will use tools PAR Government Systems designed to help incident managers track crew locations, the geography and movement of fire and weather changes.
Wildfire firefighters can also connect their mobile devices to a PAR Government-built mobile adhoc network during the exercise in order to gather and send field data to the National Center for Atmospheric Research, the company noted.
According to PAR, the center intends to use data that firefighters will collect during the drill to analyze fire behavior and provide an hourly analysis to the deployed personnel.
New York-based PAR Government Systems works with public sector organizations to help them develop technologies for intelligence, surveillance and reconnaissance missions.