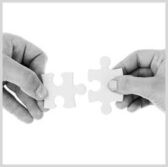 The National Geospatial-Intelligence Agency has launched an employee exchange initiative that will work to facilitate partnerships with industry and academia to share new technologies and methodologies.
NGA said Tuesday the eNGAge program looks to send its middle management and senior executive employees to U.S. companies or universities in efforts to share geospatial knowledge and gain insights on business processes.
Placements under eNGAge will last between six months and five years.
The agency added it will handle the salaries of the deployed NGA employees, who would find placements in industry or academia within 60 days.
Individuals from partner companies and academic organizations will also be stationed at NGA but their placement could take longer due to clearances and requirements, NGA noted.
NGA posted a list of requirements to join eNGAge.