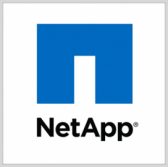 NetApp will provide its storage and backup-to-cloud services for data access and application response to more than 40 departments across the public school district of Seminole County, Florida.
The company will offer its NetApp FAS8040HA and AltaVault products to assist Seminole County schools in supporting new applications and objectives, meeting workload needs through hybrid storage array and data protection recovery and save options, NetApp said Wednesday.
"We realized that to achieve our goals, we needed to transform and upgrade our existing infrastructure," said Tom Condo, supervisor of IS Operations at Seminole County Public Schools.
Approximately 66,00 students are enrolled in 67 schools across SCPS.