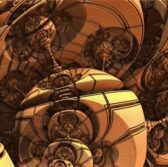 NASA has opened up its intellectual property for 56 agency-built technological platforms to the commercial space industry as part of the agency's technology transfer efforts.
"By releasing this collection into the public domain, we are encouraging entrepreneurs to explore new ways to commercialize NASA technologies," Daniel Lockney, NASA's technology transfer program executive, said in a statement released Friday.
The agency released some of its formerly patented inventions related to advanced manufacturing, sensors, propulsion, rocket nozzles, aircraft wing design and rocket safety and performance concepts.
The initiative seeks to familiarize companies with NASA's technologies and to spur public-private collaboration.
NASA noted it also launched a searchable database that contains a list of thousands of expired agency patents that are available for public access.
The agency maintains a portfolio of more than 1,000 technology patents that private companies can license through the agency's technology transfer program.