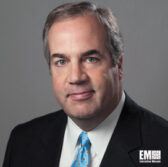 Iridium Communications eyes the possibility of launching by 2018 a satellite system that monitors an aircraft"™s global positioning system transponder to help broadcast flight information in real time, CBS News reported Friday.
"A global surveillance system can track that airplane down to the second and help you find it very quickly," Iridium CEO Matt Desch told the news station.
Existing systems use ground-based radar to track an aircraft but do not cover a larger portion of the world, the report said.
Desch said satellites can be an alternative to black box streaming technology due to the installation and maintenance costs associated with the latter.
"It may be that airlines are trying to figure out what is the best, most cost-effective solution that will fit all of their issues," he added.
The planned satellite system will work to transmit real-time data about a plane"™s speed, altitude and location, CBS News reports.
The report said the aviation industry has faced questions in the past week about why flight information is not transmitted in real time as authorities continue search operations for the voice and data recorders of the missing EgyptAir Flight 804.