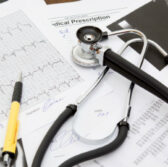 Masimo has won a five-year, $35.6 million contract from the Defense Logistics Agency to provide pulse oximeters to the U.S. Army, Navy, Air Force and Marine Corps and federal civilian agencies.
The DLA Troop Support received 85 offers for the indefinite-delivery/indefinite-quantity contract through a competitive acquisition process, the Defense Department said Friday
Work will take place in Irvine, California through May 5, 2021, with no option periods.
Funds for the fixed-price, economic price adjustment contract will be appropriated from fiscal 2016 through fiscal 2021 defense working capital funds, DoD noted.
California-based Masimo specializes in the development and production of noninvasive patient monitoring technology such as medical devices and sensors.