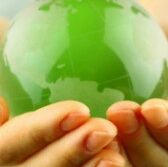 The Energy Department will allot $25 million in funds to aid the efforts of software developers, solar companies and utilities to integrate solar energy into the power grid in support of DOE's Grid Modernization Initiative.
The Enabling Extreme Real-Time Grid Integration of Solar Energy funding program seeks concepts for utility distribution system planning and operations that work to utilize sensing, communication and data analytics, DOE said Monday.
Lynn Orr, DOE undersecretary for science and energy, said that ongoing grid modernization efforts look to accelerate adoption of clean energy resources to control carbon levels in the future.
"This funding will help that mission by supporting industry partners working to integrate, store, and deploy solar energy throughout our electric grid," he added.
DOE said the hardware and software platforms to be developed under the ENERGISE program will work to aid utility firms in the management of solar and other distributed energy resources on the grid and undergo field tests.
The Office of Energy Efficiency and Renewable Energy's SunShot Initiative will oversee projects resulting from the funding opportunity, the agency said.
SunShot will award 10 to 15 contracts under the ENERGISE program worth between $500,000 and $4 million depending on the topic area applied for.