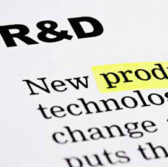 Lockheed Martin and the Massachusetts Institute of Technology have agreed to jointly explore autonomous and robotic technologies under a partnership agreement the parties signed Friday.
The company said Monday it will collaborate with the university's Department of Aeronautics and Astronautics as well as Computer Science and Artificial Intelligence Laboratory to engage the university's faculty and students in human-machine teaming and navigation technology research efforts.
"We are focused on advancing technology and recruiting top talent, both of which are crucial for creating the next generation of aerospace systems," said Keoki Jackson, Lockheed chief technology officer.
The partnership is structured as a multi-year framework for Lockheed and MIT to research new technology, exchange visiting scientists and support undergraduate research programs, fellowships and internships at the company.
Lockheed noted initial research work will be performed by MIT professors Jonathan How, Nick Roy, Sertac Karaman, Julie Shah and Russ Tedrake and Sangbae Kim.