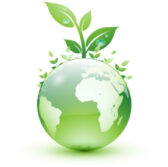 NASA has awarded Boston-based agriculture technology company Freight Farms a Small Business Technology Transfer grant to explore methods for the development of a self-sustaining crop production unit.
Freight Farms said Tuesday it will collaborate with Clemson University in an effort to help NASA develop a crop production system for the agency's future manned deep-space missions.
Jon Friedman, co-founder and president of Freight Farms, said he believes the partnership will help drive the company's mission "to grow food anywhere and build the infrastructure for the next generation of farming."
Off-grid crop production technology also has potential applications in disaster relief, military, mining and offshore operations as well as in remote living environments, the company noted.
The STTR program, managed by NASA's Ames Research Center, seeks to foster collaboration between small businesses and research institutions and accelerate commercialization of technologies discovered through federally backed research-and-development initiatives.