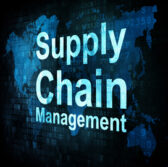 Exostar has launched a new source-to-pay system that works to combine the functions of a management platform for sourcing, contracts, procurement, payments and invoicing work with information security features.
The company said Tuesday its S2P offering is based on Wax Digital"™s web3 platform and builds on Exostar's supply chain management portfolio for aerospace and defense customers.
"Organizations of all sizes, from large enterprises to small-to-medium businesses, are looking to rationalize sourcing and procurement to raise efficiency, reduce cost, and establish and enforce standard business processes and best practices," said Doug Russell, Exostar's vice president of supply chain solutions.
"S2P without security, particularly in the aerospace and defense world, is simply a non-starter."
Exostar said access to its S2P system is controlled by the company's identity and access management platform that works to enforce a multi-factor authentication that requires permissions and privileges assigned by administrators.
The S2P is also designed to feature analytics and reporting as well as support integration with an organization"™s enterprise resource planning system, Exostar noted.