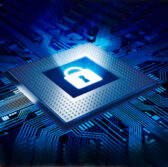 Exostar has integrated Seclore's Enterprise Digital Rights Management system into a collaboration platform that works to provide data protection for defense contractors to support compliance with the Defense Department's Defense Federal Acquisition Regulation Supplement provisions.
Exostar said Wednesday the collaboration platform is designed to provide document-centric protection for users of Exostar's ForumPass cloud-based, software-as-a-service offering.
The company added the newly incorporated system works to give document owners the option to allow, revoke or modify privileges to open, edit, share or print a document — including the access duration and devices used — even after a user has downloaded it.
"Building walls around the systems and devices where information resides does not provide adequate protection, regardless of whether access and sharing take place across business units or outside of the enterprise," said Seclore CEO Vishal Gupta.
Gupta added the Enterprise Digital Rights Management aims to assist defense contractors as they work to comply with DFARS mandates and address related information security requirements such as the Export Administration Regulations.
Vijay Takanti, vice president for security and collaboration solutions at Exostar, noted that the integrated offering also features multi-factor authentication.