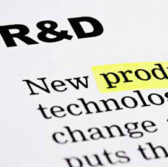 The Energy Department has awarded $31 million in total funds to support 14 window coating and windowpane development projects as part of the Advanced Research Projects Agency-Energy"™s Single-Pane Highly Insulating Efficient Lucid Design program.
DOE said Monday ARPA-E"™s SHIELD program seeks to retrofit single-pane windows through the development of novel window coatings and other materials designed to reduce heat loss in residential and commercial buildings.
ARPA-E has allotted $8 million in SHIELD program funds to three companies through the Small Business Innovation Research/Small Business Technology Transfer program.
Awardees under the SBIR/SBTT category include NanoSD, IR Dynamics and Triton Systems.
Other award recipients include:
Argonne National Laboratory
Arizona State University
Aspen Aerogels
Eclipse Energy Systems
Oak Ridge National Laboratory
SRI International
University of California, Los Angeles
University of California, San Diego
University of Colorado, Boulder
Virginia Commonwealth University
Xerox"™s PARC subsidiary
Click here to view the description of each project.