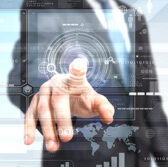 The Department of Homeland Security has asked industry to suggest "agile" methods and best practices to design and build information technology systems.
DHS said in a notice posted Wednesday on FedBizOpps that it looks to establish a department-wide contract vehicle for agile design and development support services.
The DHS Office of the Chief Procurement Officer and the Office of the Chief Information Officer will collaborate to help administer the upcoming competition for the department's Procurement Innovation Lab.
The scope of the program will include U.S. Digital Services Playbook concepts such as user-centered design, automated testing and agile methodology, the notice states.
DHS also seeks public comments on its Agile Design & Development Support, Proposed Technical Evaluation – Instructions & Criteria, Government Feedback Video Instructions and Proposed Agile Pricing Methodology documents.
The department added it plans to hold a networking session in June for vendors who aim to compete in the federal marketplace, the  notice said.
Interested parties can submit their ideas to DHS through June 7.