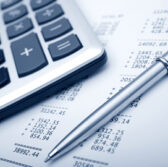 ImmixTechnology, a subsidiary of immixGroup, has received a potential $39 million contract to provide business activity monitoring support to the Defense Finance Accounting Service.
The labor-hour, firm-fixed-price contract covers the identification of improper payments in legacy payment platforms and reconciliation services in support of the U.S. Navy's audit assertion efforts with regard to its funds balance with the Treasury, the Defense Department said Friday.
The contract also includes an option for DFAS to in-source the services.
The DFAS Columbus contract services directorate will obligate $7.4 million from the Navy's operations and maintenance funds and defense working capital funds for fiscal year 2016 and 2017 in exercise of the option under the contract.
Work will occur in Georgia and Indiana through April 30, 2020, according to DoD.
McLean, Virginia-based immixTechnology works with public-sector organizations to help them procure information technology products and services from enterprise IT providers and other technology firms through various government contract vehicles.