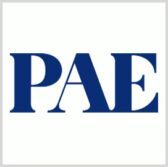 Arlington, Virginia-based government services contractor PAE entered a new chapter in the company's six-decade history upon its purchase by Platinum Equity and leaders on both sides are now planning investments with an eye toward short- and long-term growth.
Despite budget uncertainties and shifting priorities at agencies, PAE CEO John Heller views Los Angeles-headquartered private equity firm Platinum Equity's move as an example of how investors continue to view the government services market as an opportunity.
PAE transitioned from Lockheed Martin in 2011 to private equity firm Lindsay Goldberg, where the contractor resided for five years in the midst of sequestration and other related budget cuts that affected government services.
During those headwinds, PAE made four acquisitions under Lindsay Goldberg's ownership with two of them last year.
"They (Platinum Equity) see the contracting segment of the economy as stable and predictable. Even though we felt the defense spending downturn within our industry over the past few years, it has a stable spending graph over the long term," said Heller, a 2016 Wash100 inductee.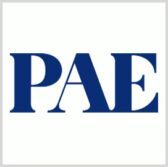 "From an investment standpoint, our industry looks very attractive and doesn't have huge swings upward or downward. If you acquire a good company and help it grow, you can take advantage of that stable market and continue with a successful business."
Regarding PAE, Heller highlighted its worldwide footprint across national security agencies that support U.S. foreign policy initiatives, an area he said both the contractor and Platinum Equity to see continuous activity.
Heller said Platinum Equity and PAE are still in the "honeymoon phase" of determining the contractor's organic growth strategy and investments, the latter of which includes hires of subject matter experts.
Those hires will focus on bids in areas both Platinum Equity and PAE have identified as key to the contractor's growth strategy and relationships with customers, Heller said.
One of PAE's first hires under new ownership is Ken Myers, who led the Defense Threat Reduction Agency for seven years prior to his March appointment as president of the company's national security services business unit.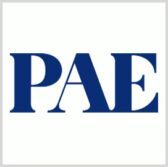 The company formed the unit through its acquisitions of the former USIS global security business in January 2015 and A-T Solutions approximately five months later.
Both acquisitions represented moves to expand into programs across the law enforcement, homeland security, defense and intelligence communities.
PAE also sought to enhance its support of U.S. military service branches, allied forces and Defense Department agencies.
"The defense, intelligence and law enforcement areas are all intertwined now. They're all working together and you can't just focus on one to accomplish true security. It requires a combination of all of those," Heller said.
"We targeted Ken because of his knowledge of planning and delivering support to all parts of the U.S. government involved in maintaining our nation"™s security. He adds a tremendous amount of insight into day-to-day operations in the national security environment."
PAE's other two units are global logistics and stability operations, plus technical services.
Current discussions between PAE leaders and Platinum Equity center around investments in a 12-to-18-month timeframe that can position the contractor for continued expansion over the next three years and beyond, Heller said.
"The common theme behind all of our interactions with Platinum Equity is their commitment to enhancing PAE"™s service delivery and facilitating our growth. I am very much looking forward to partnering with them and our employees to realize this goal."