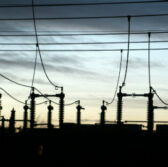 Centerra Group has been awarded a five-year contract to provide facilities maintenance services to an Energy Department organization that markets and distributes electricity in the Pacific Northwest.
The company said Friday the contract with DOE's Bonneville Power Administration is scheduled to run through 2021.
BPA sells wholesale power from 31 federally-backed hydroelectric power stations located in the Columbia River Basin, one non-federal nuclear facility and various small non-federal power and wind energy generation plants.
The agency also accounts for three fourths of overall high-voltage transmission operations across its service region.
Centerra's integrated services unit has helped BPA to maintain the agency's headquarters in Portland, Oregon, as well as its two satellite facilities in Vancouver and in Washington.