Carahsoft Technology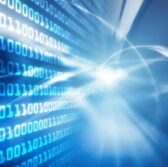 has added Accelera Solutions as a purchasing point partner and dealer of VMware-built virtualization and data center products under a Defense Department blanket purchase agreement.
Accelera said Wednesday it will work to help DoD customers secure licenses for VMware"™s software, servers and desktop products as well as acquire installation and training support services for virtualization platforms through Carahsoft"™s Enterprise Software Initiative BPA contract.
Will Jones, vice president of VMware solutions at Carahsoft, said Carahsoft will leverage Accelera"™s experience in mobility and desktop virtualization platforms to support DoD"™s mission and expand adoption of VMware products within the Pentagon.
Fairfax, Virginia-based Accelera is a System for Award Management-registered minority-owned, small business that provides cloud, mobility and virtualization systems for government and commercial clients.