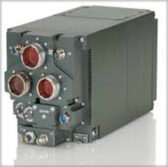 ViaSat has been selected to provide a small tactical terminal to the Canadian air force for use in the service"™s long-range patrol aircraft CP-140 Aurora.
The broadband services and technology firm will work with General Dynamics"™ mission systems business unit to manufacture the two-channel, software-defined KOR-24A terminal for the customer, ViaSat said Wednesday.
The company added that the Link 16 terminal will support Canada's air force as it uses the CP-140 Aurora patrol aircraft for command, control, communications, computers, intelligence, surveillance and reconnaissance missions, including anti-surface warfare and strike coordination.
Ken Peterman, senior vice president of government systems division at ViaSat, said the company intends to help Canada"™s national defense agency meet the ongoing needs of its missions in collaboration with General Dynamics.
The small tactical terminal is compatible with other Link 16 enabled platforms such as Halifax-class frigates, CF-18 Hornets and fixed and mobile ground stations, ViaSat said.
ViaSat began to deliver the small tactical terminal to Canada in March.