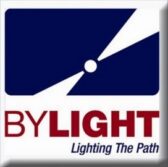 Veteran-owned small business By Light Professional IT Services has landed a contract from the Defense Information Systems Agency potentially worth $15 million for indefeasible right-of-use dark fiber, equipment and operations and maintenance support over 10 years.
The Defense Information Technology Contracting Organization will allocate funding from 2015 and 2016 procurement appropriation for the one-year, $10 million base contract, the Defense Department said Tuesday.
The company will perform work at a total of five locations in Georgia, Alabama and Florida, DoD added.
By Light Professional IT Services offers program management, systems design and engineering, installation, satellite communications, information assurance, wireless communication, rapid prototyping, optical networks, federal healthcare and training services.