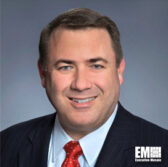 Reston, Virginia-based information technology services provider NCI has received a one-year, $4.9 million task order to continue its support for the Internal Revenue Service's efforts to implement big data analytics tools and practices.
NCI said Wednesday it will help the tax collection agency develop an architecture prototype, interface with delivery partners and engineer documentation for the the agency's Return Review Program.
"NCI will assist the IRS in implementing their data strategy for several key programs and making the data actionable for taxpayers and agency staff," said Brian Clark, NCI president and CEO.
The company also aims to help the agency detect fraud and manage compliance in the Affordable Care Act and Customer Account Data Engine 2 programs with the RRP platform.
IRS awarded the order through the Total Information Processing Support Services-4 contract.
TIPSS-4 serves as an information technology procurement vehicle for the IRS and other federal agencies.