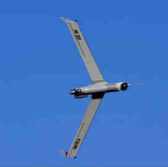 Insitu has formed a strategic alliance with PrecisionHawk in an effort to develop unmanned aircraft system services that work to help commercial enterprises meet safety requirements for unmanned flights.
Boeing subsidiary Insitu said Wednesday the alliance will utilize the UAS research and testing capacity of the companies, which are both Federal Aviation Administration Pathfinder program participants.
Ryan Hartman, Insitu president and CEO, said the alliance looks to create new opportunities in unmanned technology for commercial industries.
Insitu added that the team will work to provide business intelligence for commercial operations in the areas of asset protection, property preservation and environmental monitoring as well as create strategies to address safety issues.