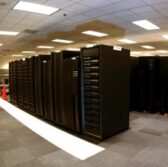 Computer Sciences Corp. will provide a range of information technology services for BAE Systems' U.K. and Saudi Arabia operations under a $600 million agreement between the two companies.
CSC said Tuesday the IT outsourcing deal will run through November 2021 and covers contact center, end user compute, mainframe, physical/virtual servers, storage, networking, project services and application maintenance support.
"We are delighted to have finalized this new contract and to build on our longstanding relationship," said Matthew Doucy, industry general manager for CSC's aerospace and defense business operations in the U.K., Ireland and the Netherlands.
CSC seeks to help BAE address operational efficiency through technology automation as well as implement new tools for the British defense firm to manage IT infrastructure, applications and project services.
The companies started their partnership in April 1994 through a 10-year IT outsourcing deal in the U.K.