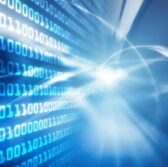 McKenna Principals has received  a $15 million contract from the U.S. Air Force to design and develop an operational prototype of a data access control software.
The Defense Department said Thursday the Data Framework and Access Control Enterprise II system will work to facilitate the Department of Homeland Security's data exchange with DoD and other agencies as well as maintain information security.
Work will occur in Herndon, Virginia, through May 25, 2019.
The Air Force Research Laboratory obligated $3 million at the time of the award from fiscal 2016 research, development, test and evaluation funds.
The contract was awarded through a competitive procurement process with four proposals received, DoD noted.
McKenna Principals is a Virginia-based service-disabled veteran-owned small business that offers policy, planning, operational, intelligence and technical support services.