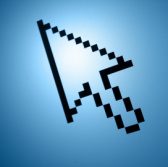 The U.S. Air Force has issued a request for information on potential industry sources that can help the service branch to design, build, test, implement and sustain an enterprise-grade contract writing system.
In a FedBizOpps notice published Monday, the Air Force looks to configure and further develop the Defense Information Systems Agency-hosted Integrated Defense Enterprise Acquisition System as part of its Contracting Information Technology program.
The CON-IT program's scope of work will include integration, data migration, testing, requirements decomposition, information assurance, deployment, training, help desk, sustainment and maintenance services.
The Air Force noted its future contract writing system will be based on Appian's business process management platform.
The service branch will hold an industry day at the Wright Patterson Air Force Base in Ohio on May 24 to discuss the CON-IT program with interested vendors.