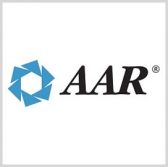 The U.S. Transportation Command has awarded a potential nine-month, $33.5 million contract extension to an AAR subsidiary to provide rotary-wing services in Afghanistan.
Airlift Group will continue to provide maintenance, logistics and flight operations support for four rotary-wing passenger and cargo aircraft of the U.S. Central Command, AAR said Monday.
Steven Harrison, AAR Airlift Group president, said the company will continue to support the Defense Department and the country's service members and build on AAR's operations in the region over the past 10 years.
Airlift Group works to support contingency operations around the world and provides airlift services including air ambulance, night-vision operations, search and rescue, airdrop and other special mission services.