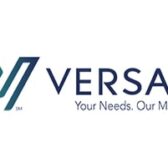 Springfield, Virginia-based project management services company Versar has received two task orders worth $4.6 million combined from the U.S. Army Reserve.
The company will continue its operations, planning, engineering and environmental technical program as part of a $3.5 million task order extension to support the 88th Reserve Support Command, Versar said Tuesday.
Versar CEO Tony Otten said the company looks to provide continued services to its Army Reserve clients.
The Army Reserve installation management directorate also issued a $1.1 million task order renewal to Versar to support its real property planning and Army stationing and installation plans technical program, the company added.