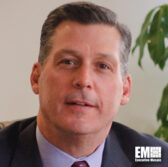 A subsidiary of Vencore has received a two-year, $5.6 million task order from the Securities and Exchange Commission for data analytics, monitoring and consulting services to support the agency's work to track financial markets.
Vencore Labs will work with its partner Promontory to build a system that incorporates the use of analytics in the SEC's efforts to both monitor trends and analyze risks in financial markets, Vencore said Thursday.
Mac Curtis, president and CEO of Vencore, said this award extends the company's data analytics footprint and continues its "long-standing and growing relationship" with the SEC.
The business will perform the task under the SEC"™s Quantitative Research Analytical Data Support program launched in September 2009 to apply new financial economic and data analytics methods into the agency's activities.
The SEC started QRADS to help process and analyze data produced by the non-government organization Financial Industry Regulatory Authority, which regulates investment activities in securities markets such as the New York Stock Exchange and NASDAQ.
QRADS also supports the SEC's work to monitor swap data in over-the-counter markets and information on mutual fund activity.