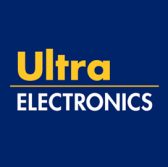 Ultra Electronics' sonar systems business unit has secured a $13.7 million contract extension from the U.K.'s defense ministry to supply sonobuoys for the U.K. navy's Merlin Maritime Patrol helicopter.
The company will provide sonobuoy engineering, manufacturing, logistics and support services in an effort to aid the royal navy to maintain its persistent Anti-Submarine Warfare surveillance systems used against hostile submarines, Ultra Electronics said Friday.
Rakesh Sharma, Ultra CEO, said that the company will utilize the opportunity to demonstrate its ability to supply and support services for the U.K.'s navy.
The company will provide its services to the British navy through 2017.